KONE is an international elevator company and currently placed 2nd in
the Global Elevator Market. 5 out of the top 10 world's
tallest buildings which are completed, topped out and/or under
construction are using KONE Elevators.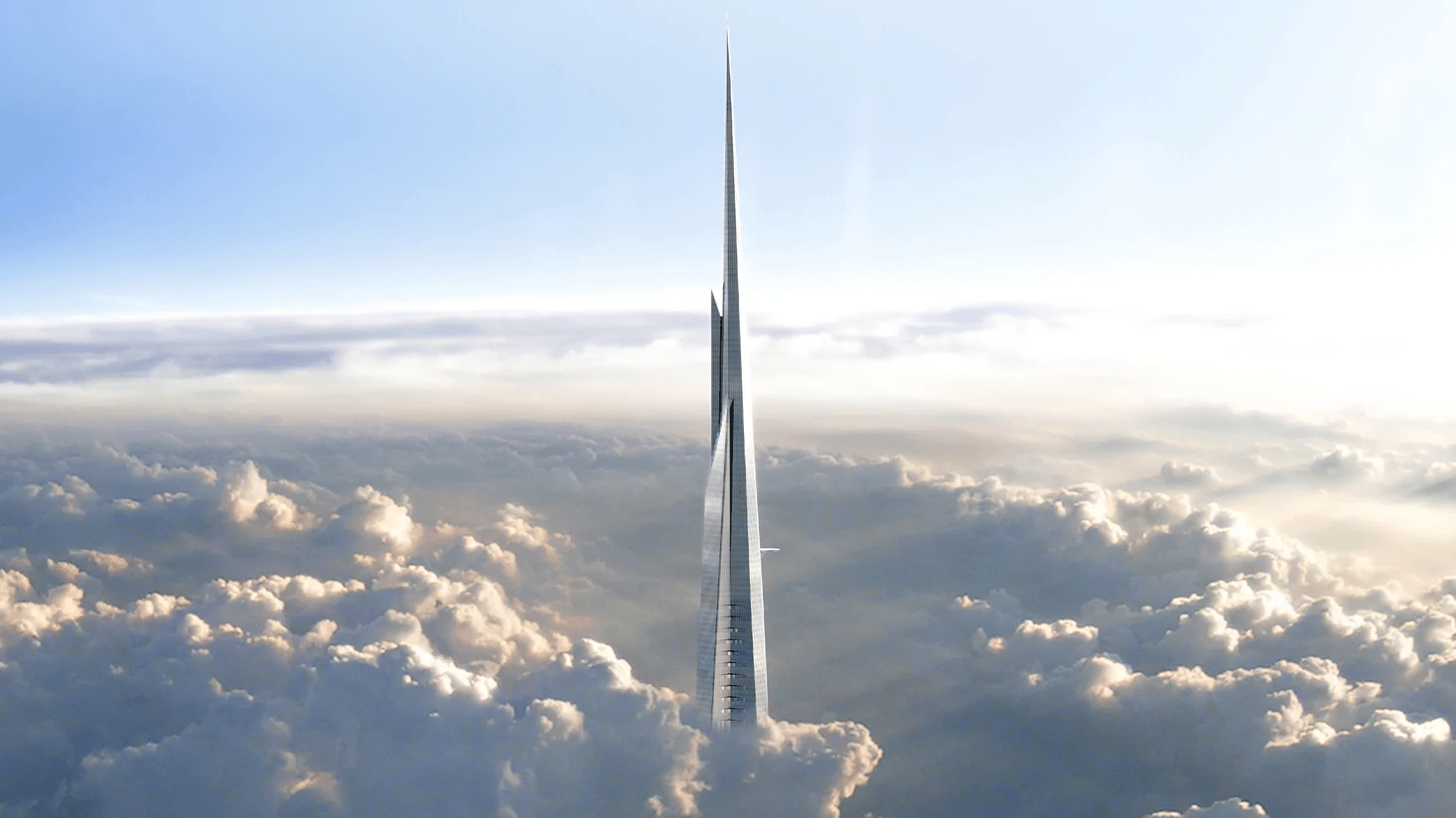 Jeddah Tower, Saudi Arabia
Planned to be the world's tallest building at 1000m or 1 Km with 167 floors. KONE will provide 57 elevators including double decker elevators some with the speed above 10m/s for this unique project. KONE will also install 8 escalators. The contract includes using KONE UltraRope™ technology and Polaris™ Destination Control Systems.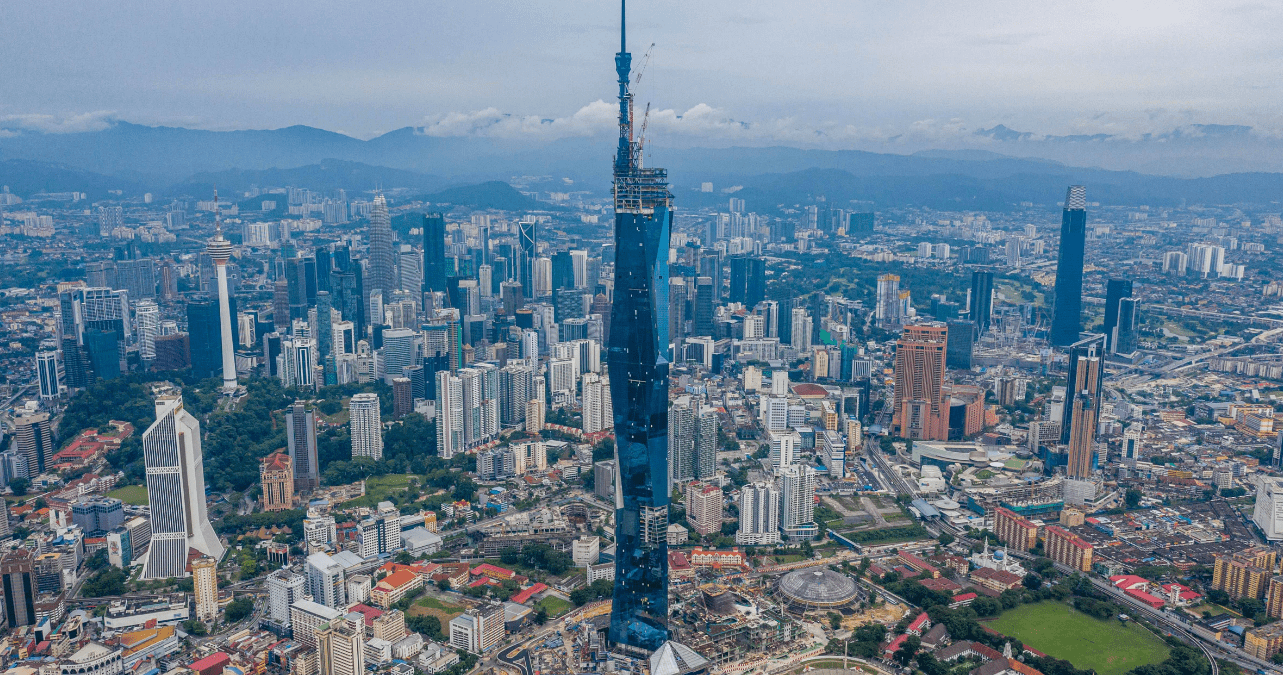 KL118 Tower will be the 2nd tallest building in the world and the tallest in Malaysia at 678.9m and 118 Floors. Comprising of a total of more than 400,000sqm of residential, hotel and commercial functions. 18 KONE escalators, 23 KONE MonoSpace® machine room-less elevators, 23 KONE MiniSpace elevators, 37 KONE DoubleDeck elevators, KONE People Flow Intelligence solutions including KONE highly innovative Destination Control Systems will be provided. 12 of the elevators installed at the KL118 Tower have a travel speed of 10m/s and this includes 11 KONE DoubleDeck. Besides these, two DoubleDeck observation elevators with travel speed of 8m/s, and two service elevators with travel speed of 9m/s and travel height of almost 500m are also included.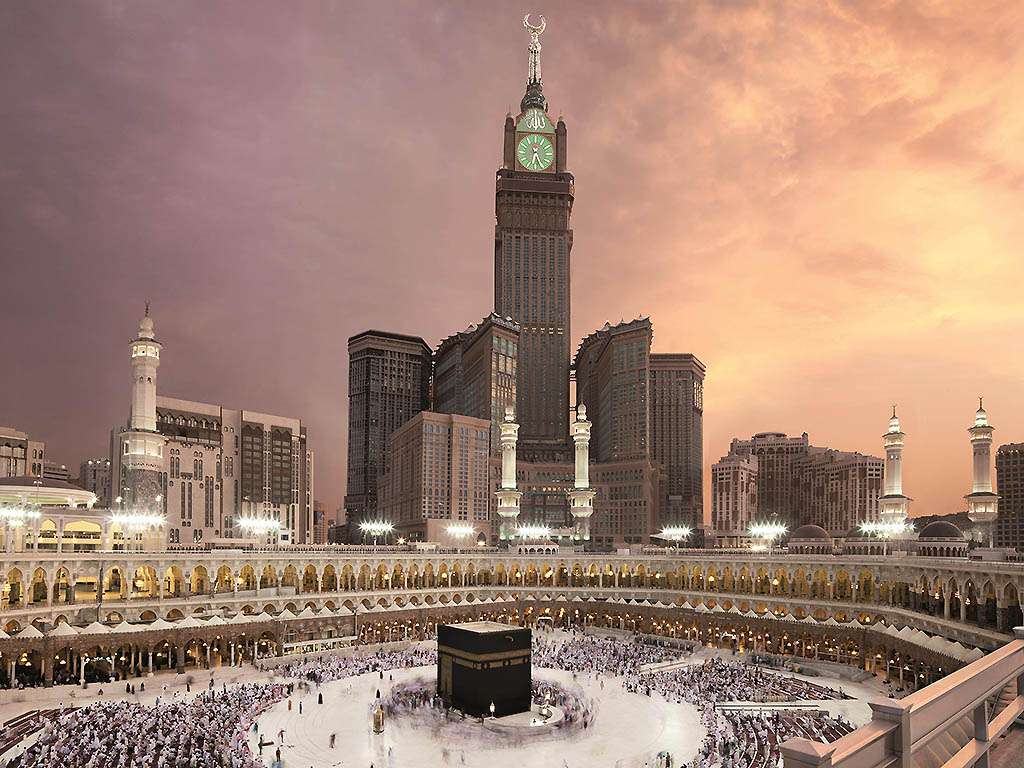 Makkah Royal Clock Tower, Saudi Arabia
Also known as the Abraj Al-Bait Clock Tower, it is world's 4th tallest building, the tallest hotel and the largest indoor space (1.6 million square meters for the total project). Standing at 601m with 120 floors, KONE has installed 173 elevators and 127 heavy duty escalators. The adjacent towers also comprise of 10 elevators, 2 helipad elevators and a further 6 heavy duty escalators. The KONE equipment allows up to 75,000 people to leave the buildings in 30 minutes or less for prayers five times a day.
Ping An Finance Center, China
The world's 5th tallest and China's 2nd tallest at 599.1 m and 115 floors. KONE provided elevator solutions with UltraRope technology which is a light rope with a carbon fiber core surrounded by high-friction coating. The coating is highly resistant to wear and abrasion. It eliminates the disadvantages of existing steel ropes – high energy consumption, rope stretch, large moving masses, and downtime caused by building sway. The elevators supplied travel at 10m/s.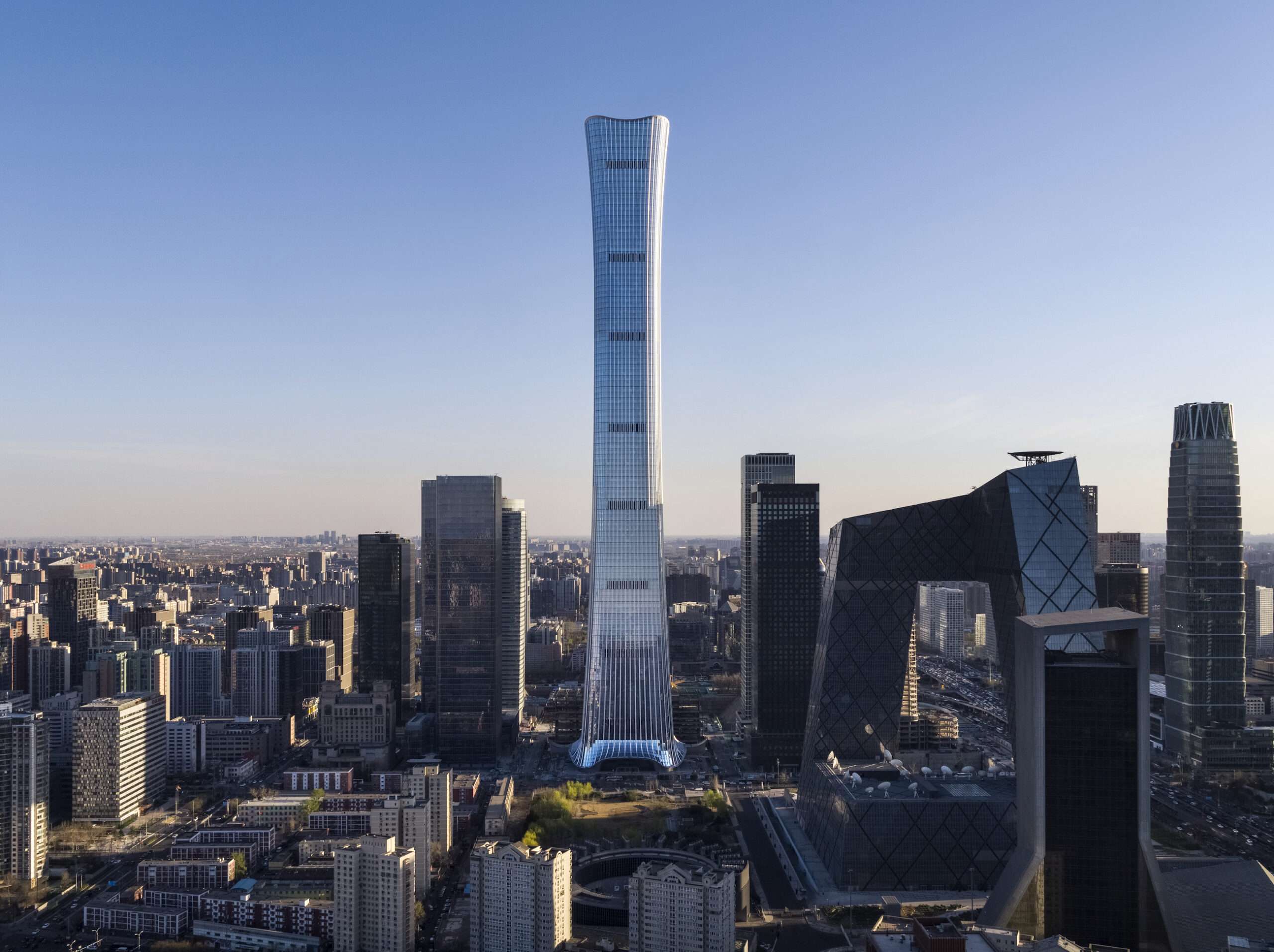 The world's 10th tallest building and Beijing's tallest is standing at 527.7 m and 109 floors. Equipped with 79 elevators, 21 double decked elevators and 39 escalators 11 elevators equipped with the KONE UltraRope hoisting technology with a substantial weight reduction that is helping improve energy efficiency. During construction, KONE's JumpLift elevators were installed to shorten construction schedule and fasten movement of workers and materials.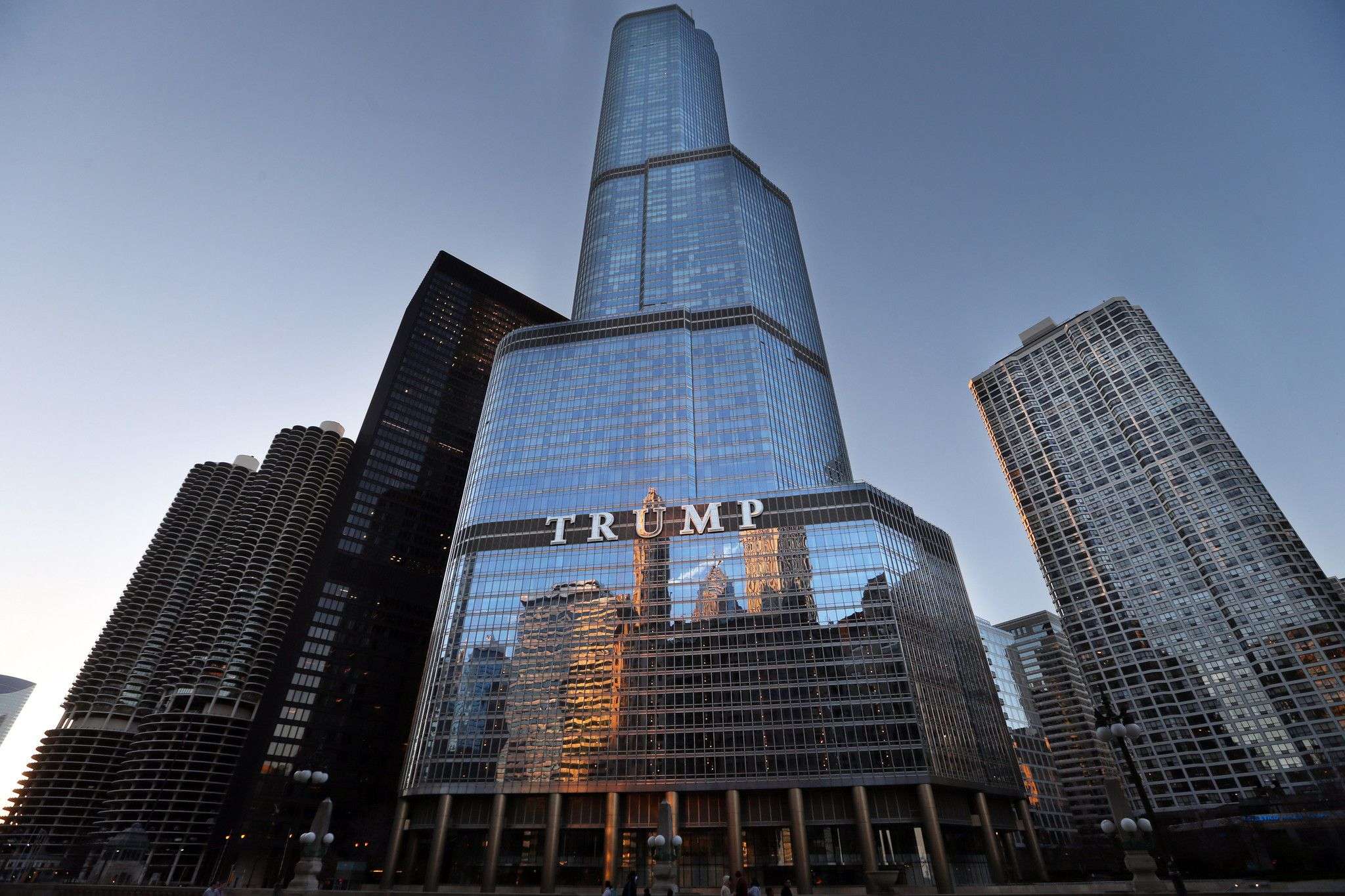 Trump International Hotel & Tower, USA
Located in Chicago, USA the Trump Hotel & Tower stands at 423m and 98 floors. KONE has supplied and installed 27 elevators for the building owned by the former US President which is also the 33rd tallest building in the world.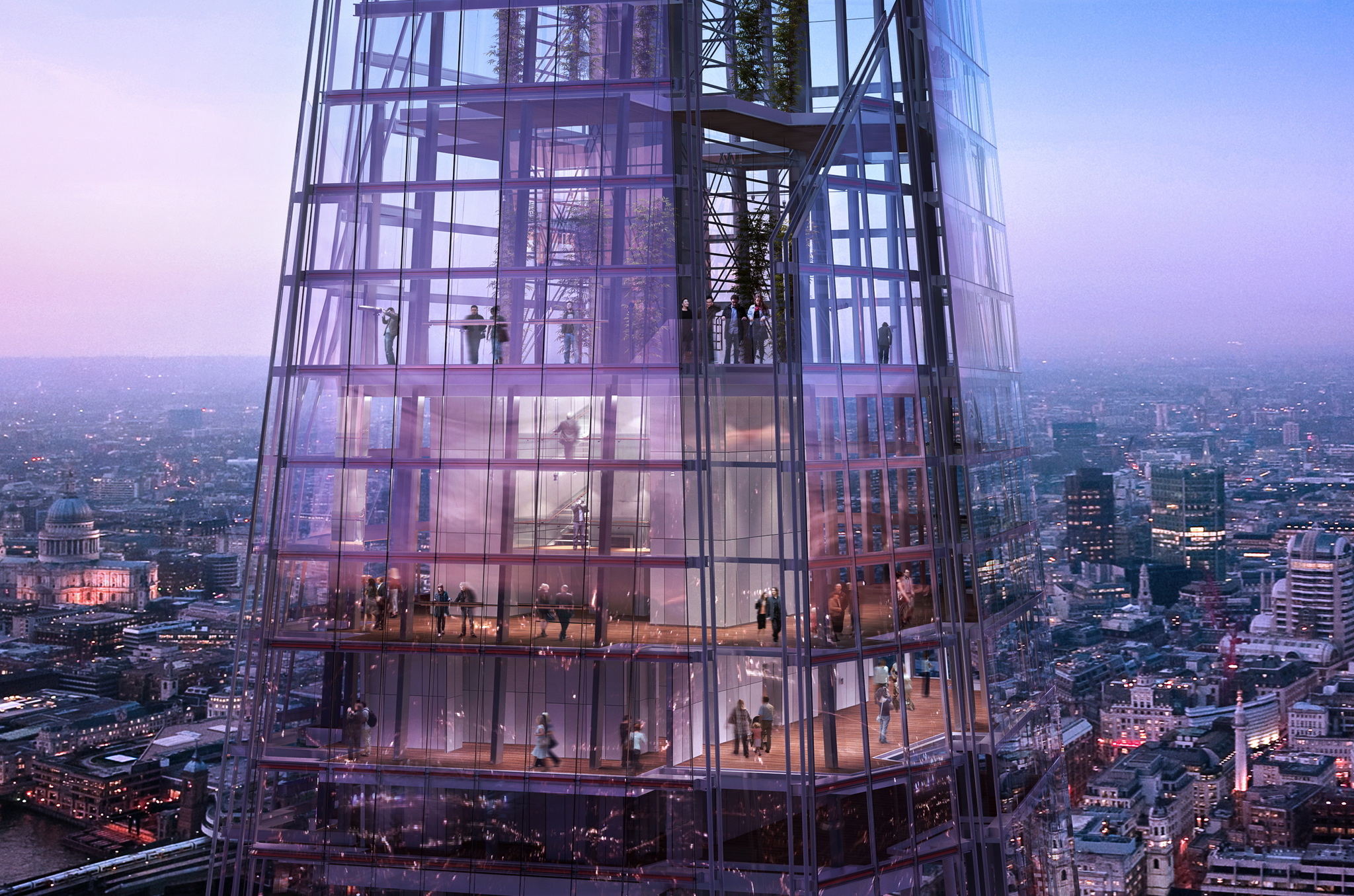 Piercing the sky like a shard of glass, The Shard is putting new punctuation to an already famous cityscape. Standing at 310 meters and 95 floors, this landmark building is the tallest in Western Europe. KONE has supplied and installed 20 elevators, 13 double decked elevators and 5 escalators. The building is also home to the Shangri La Hotel, London.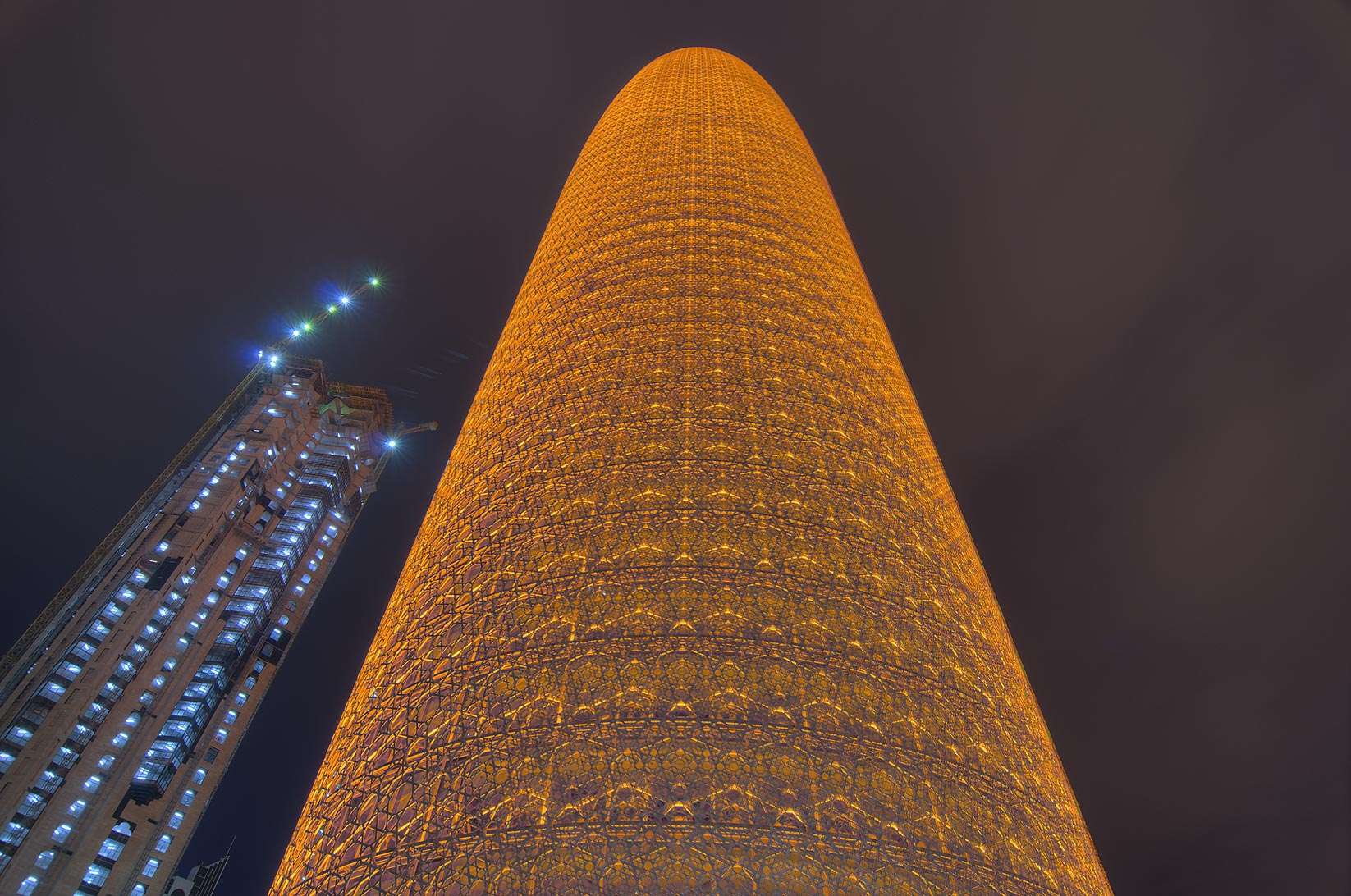 The winner of two coveted tall building awards, Doha Tower is a striking example of visually stunning, yet functional design completed at 238m and 46 floors. At their annual awards ceremony, the Council on Tall Buildings and Urban Habitat (CTBUH) recognized Doha Tower as both the 2012 Best Tall Building Middle East and Africa and as the Best Tall Building Worldwide. KONE has installed 26 elevators including Destination Control Systems.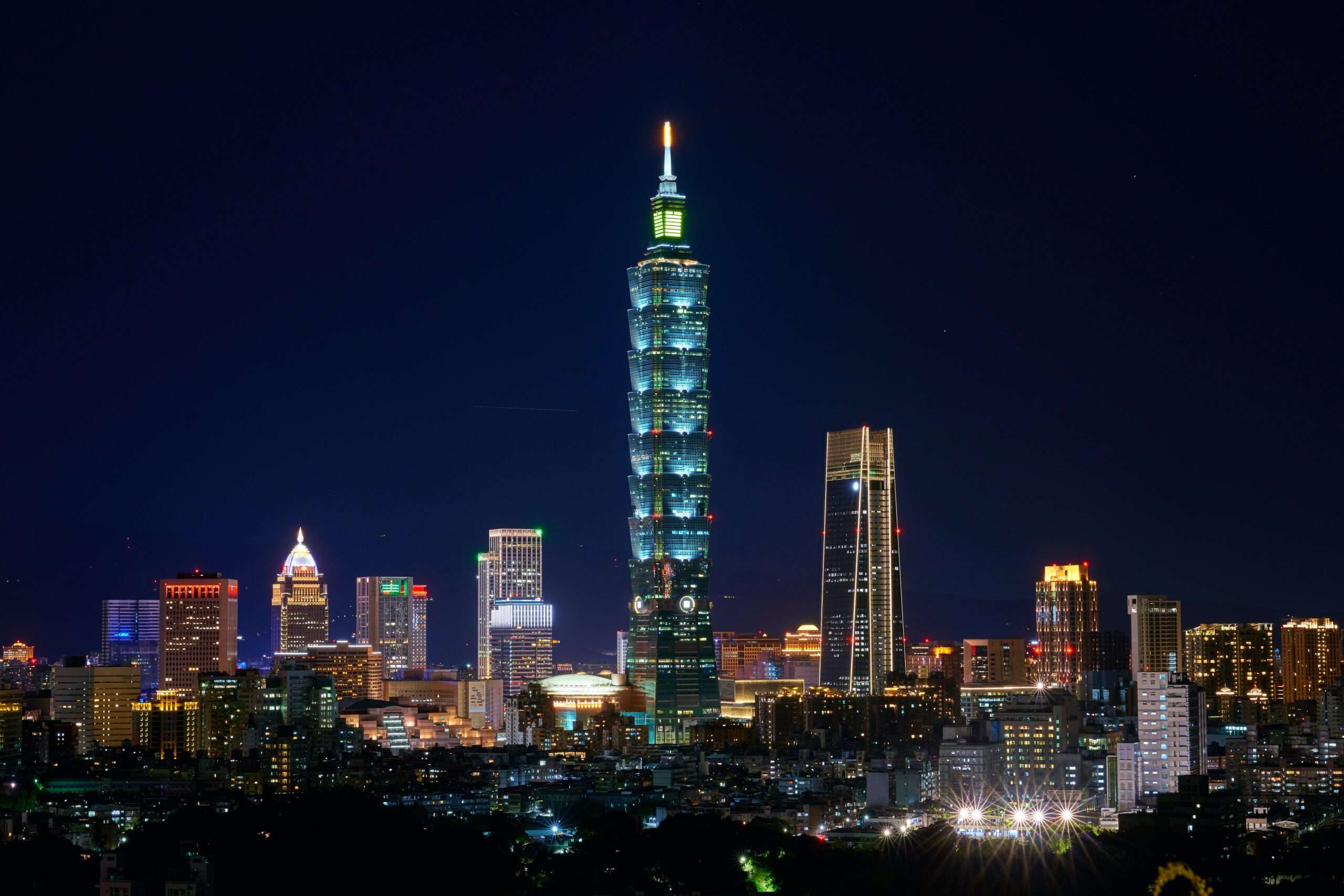 The 11th tallest building located in Taiwan was one of the earliest skyscrapers in Asia. Standing at 508m with 101 floors (as with the building's name), the high speed elevators are installed with 37 KONE EcoDisc Gearless PMSM Traction Machines.
The 45-story skyscraper is one of the tallest buildings in the Square Mile financial district, with 57,000 square meters of office space providing spectacular views across the Thames River and beyond. The building has no concrete elevator core and is made of a steel framed structure. 28 KONE elevators travel at 8m/s along with Destination Selection Control systems. The project also includes 6 KONE escalators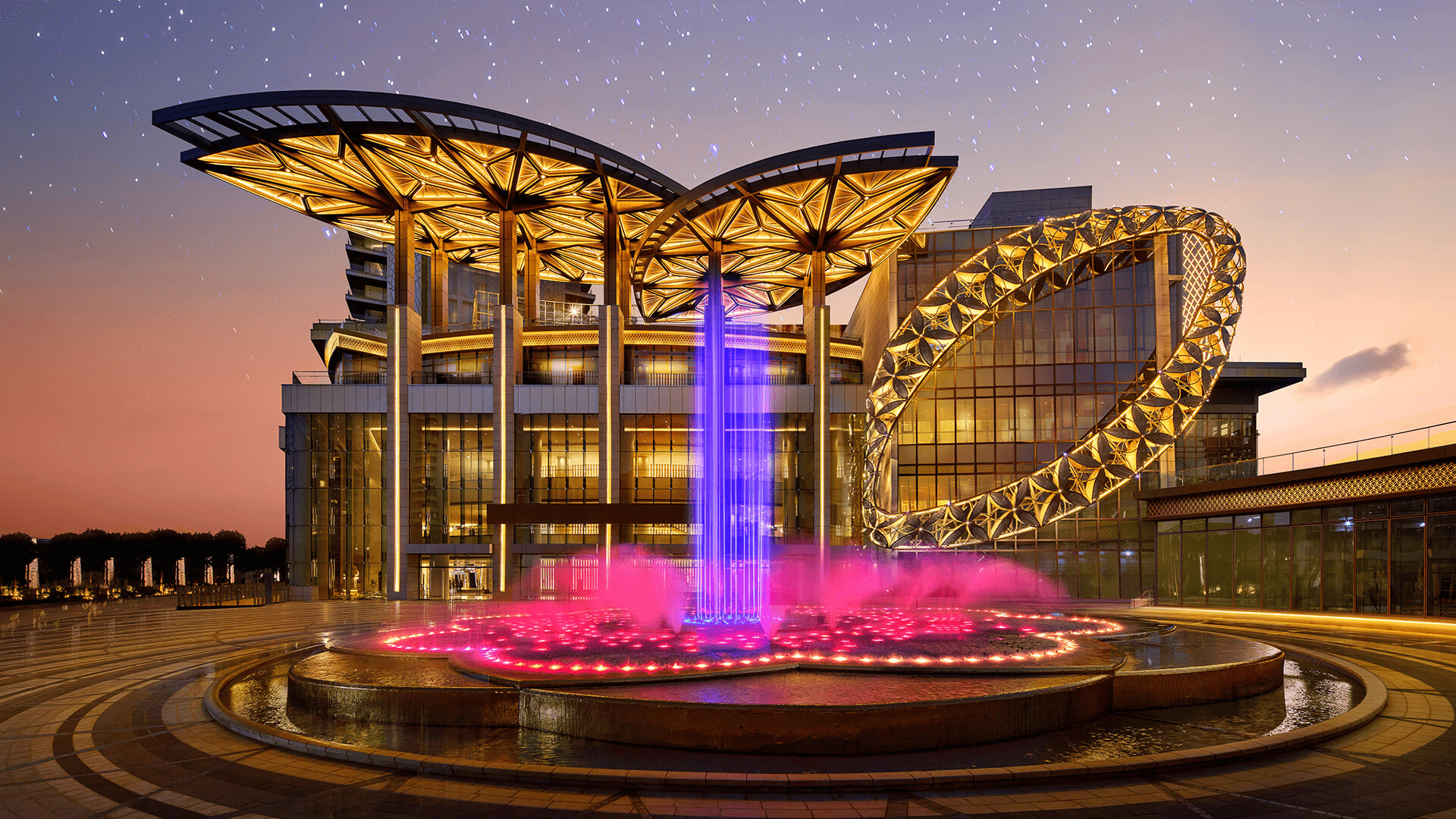 The world's largest elevator. It's the size of a studio apartment, weighs 16 tons and can carry over 235 people at a time between five floors. Designed to cater for large wedding groups or high volumes of conference or exhibition visitors, the 25.78m2 elevator offers all-round scenic views of the newly opened convention centre and its gardens. The project included 5 freight elevators, 74 guest and service elevators, 78 escalators and 30 passenger elevators.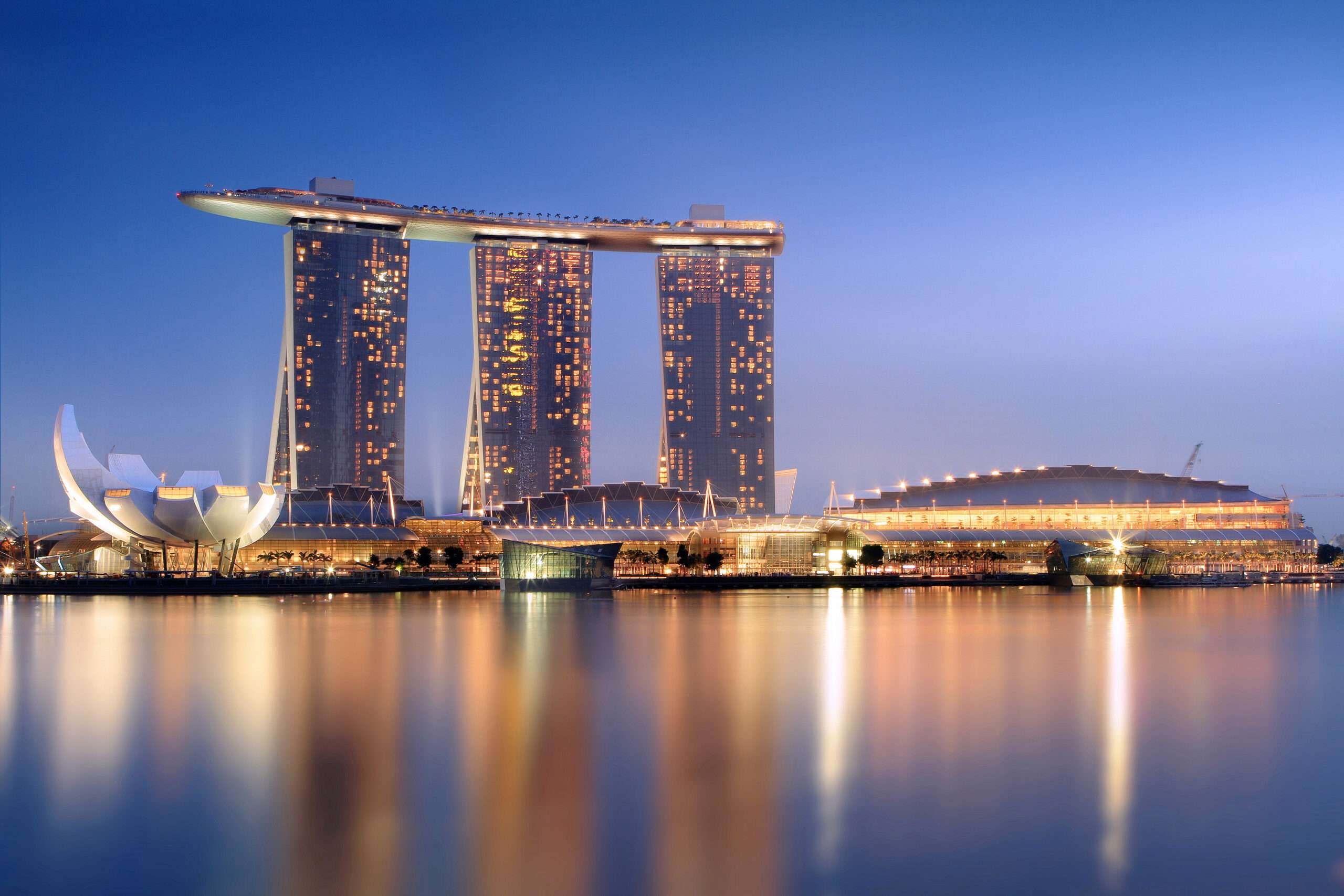 Marina Bay Sands, Singapore
With its three cascading towers of 55 floors crowned by a connecting Sands Skypark, the multi-use resort defines the city's skyline and offers an extraordinary experience for leisure and business travelers from all over the world. KONE has installed 94 elevators in the building which include UltraRope technology. 13 KONE JumpLifts were used during construction providing safe and fast transportation for construction workers.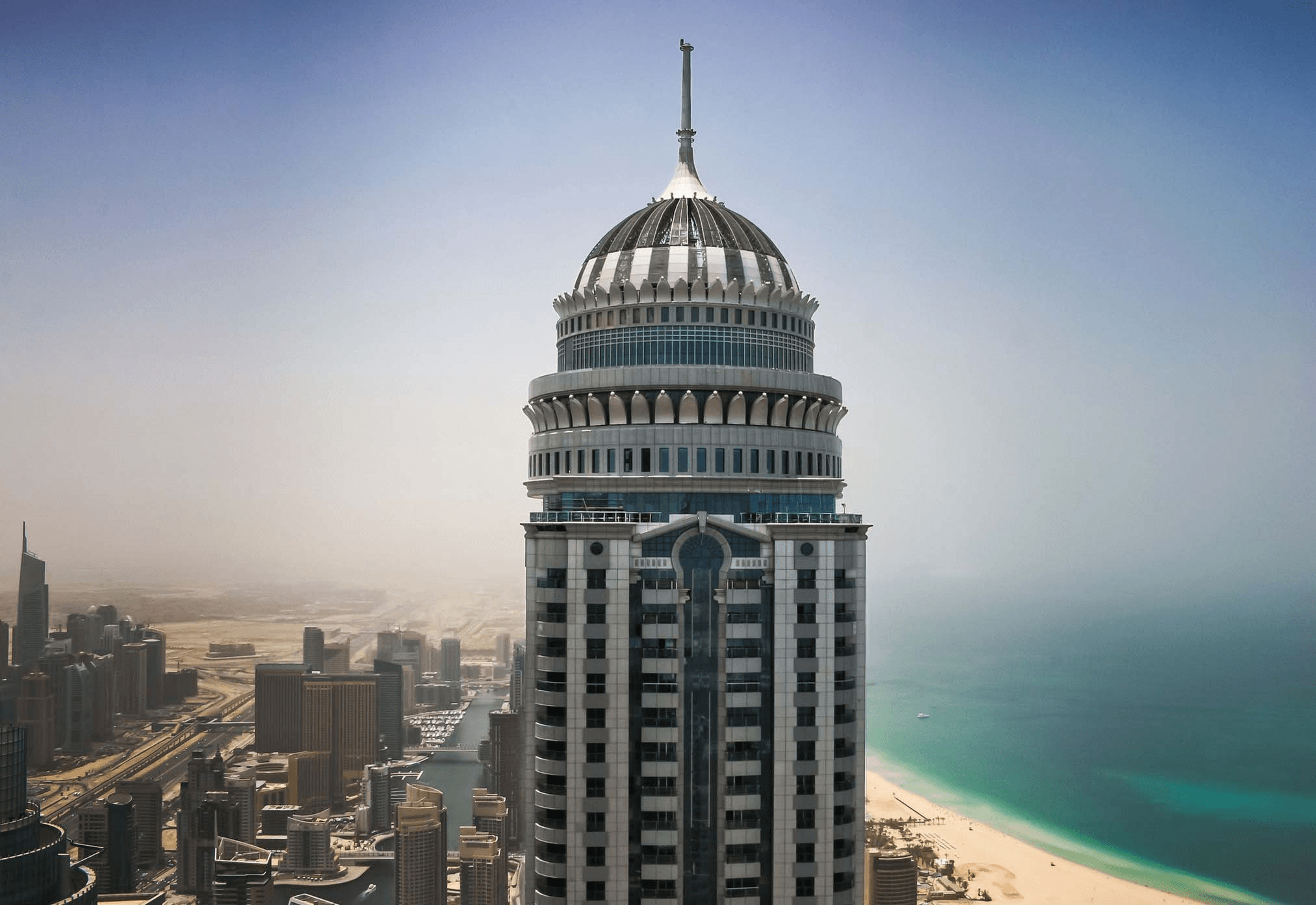 The prestigious Princess Tower, the tallest residential building in the world to date is the 36th tallest in the world completed at 413m and 101 floors. After its completion in 2012, the Princess Tower was recognized by Guinness World Records and the Council on Tall Buildings and Urban Habitat (CTBUH) as the tallest residential building in the world. KONE has installed 13 elevators for the building including 2 KONE JumpLifts which were used during the construction time.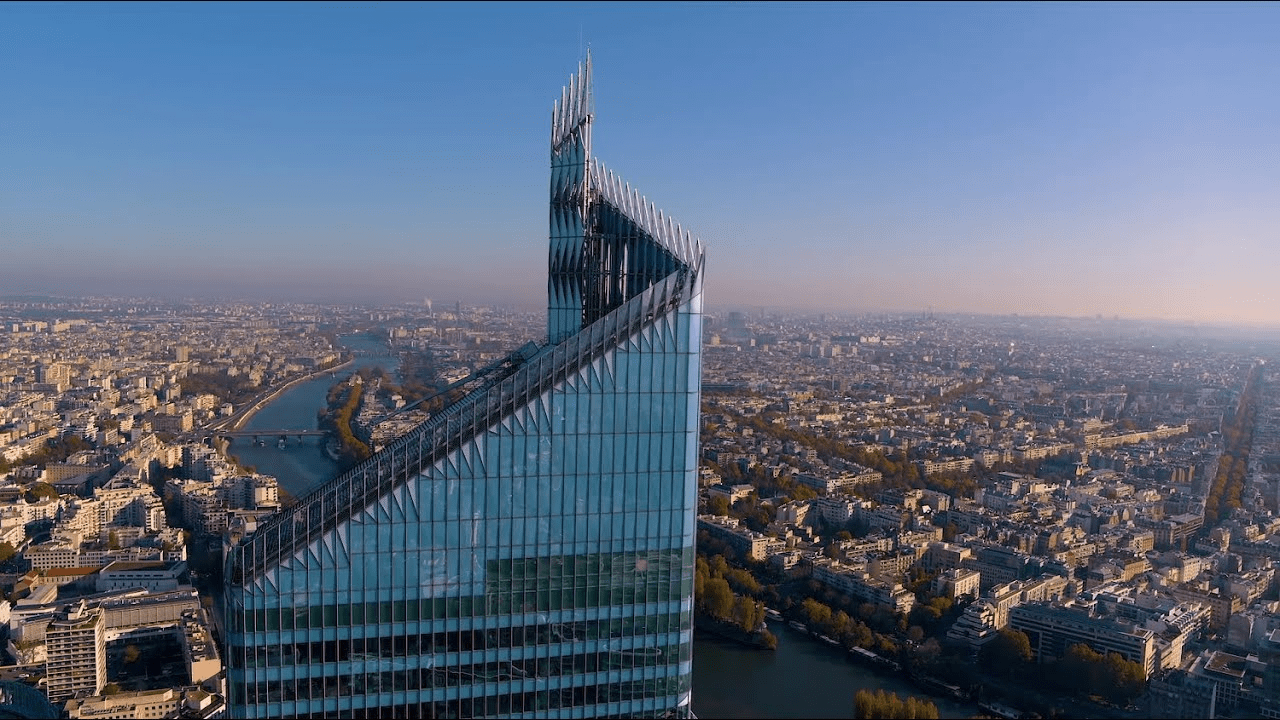 Tour AXA, originally built in 1974, is located in the heart of La Défense, the business district of Paris. The older building was stripped down and a new tower designed and constructed around the old metal framework. At 231m and 51 floors, KONE has installed 28 elevators with Destination Selection Control systems along with 2 escalators.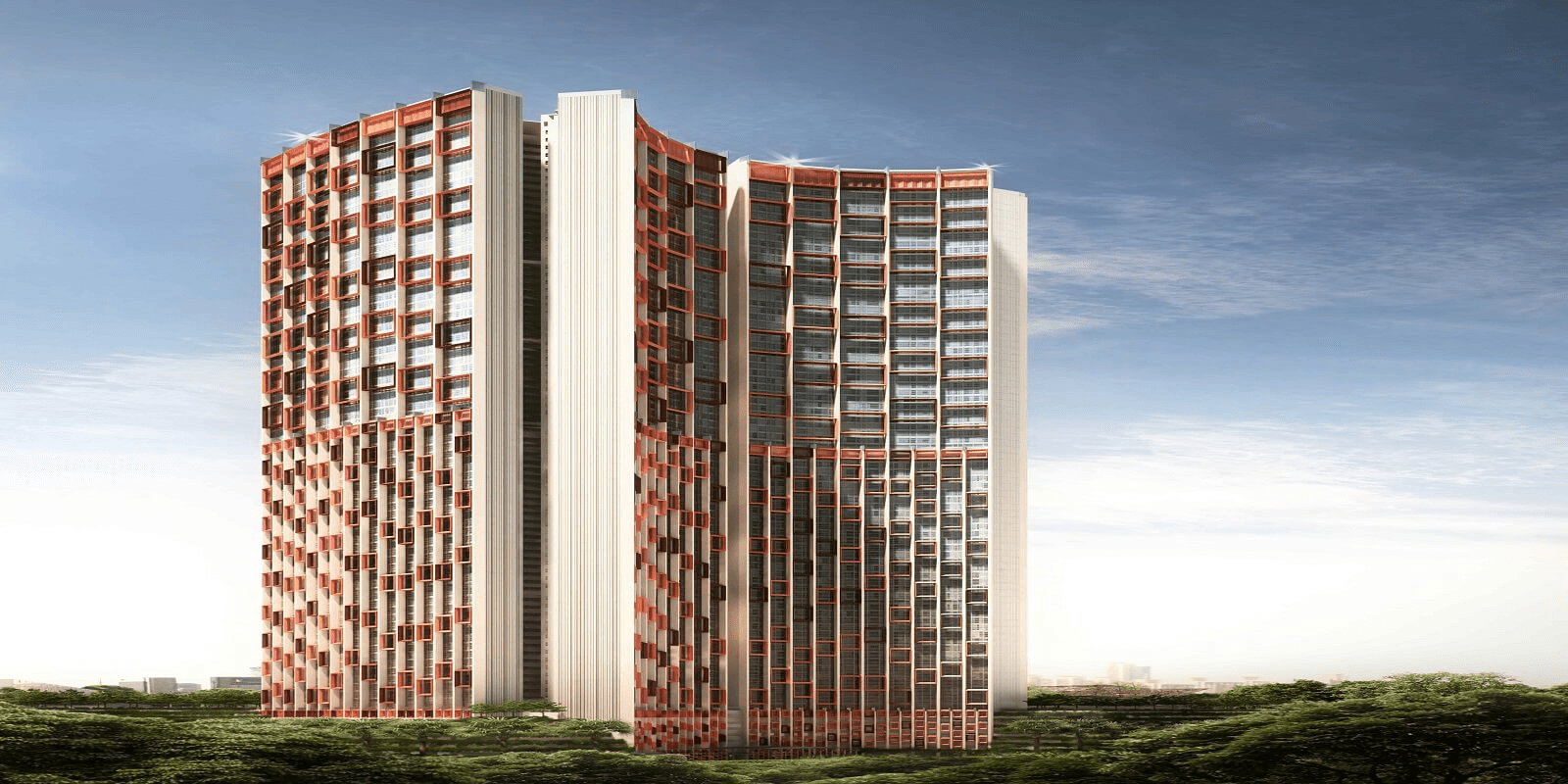 Lodha The Park is the largest high-rise residential development in India, the four towers will rise to heights of some 270m. KONE will install 57 elevators traveling at speeds of 6m/s and 3,400 residents are expected to use the equipment on a daily basis. Residents will also benefit from the KONE Remote Call(TM) smartphone application for ordering an elevator. KONE Access, in turn, will integrate the buildings' doors seamlessly with the elevator system for secure and efficient access management.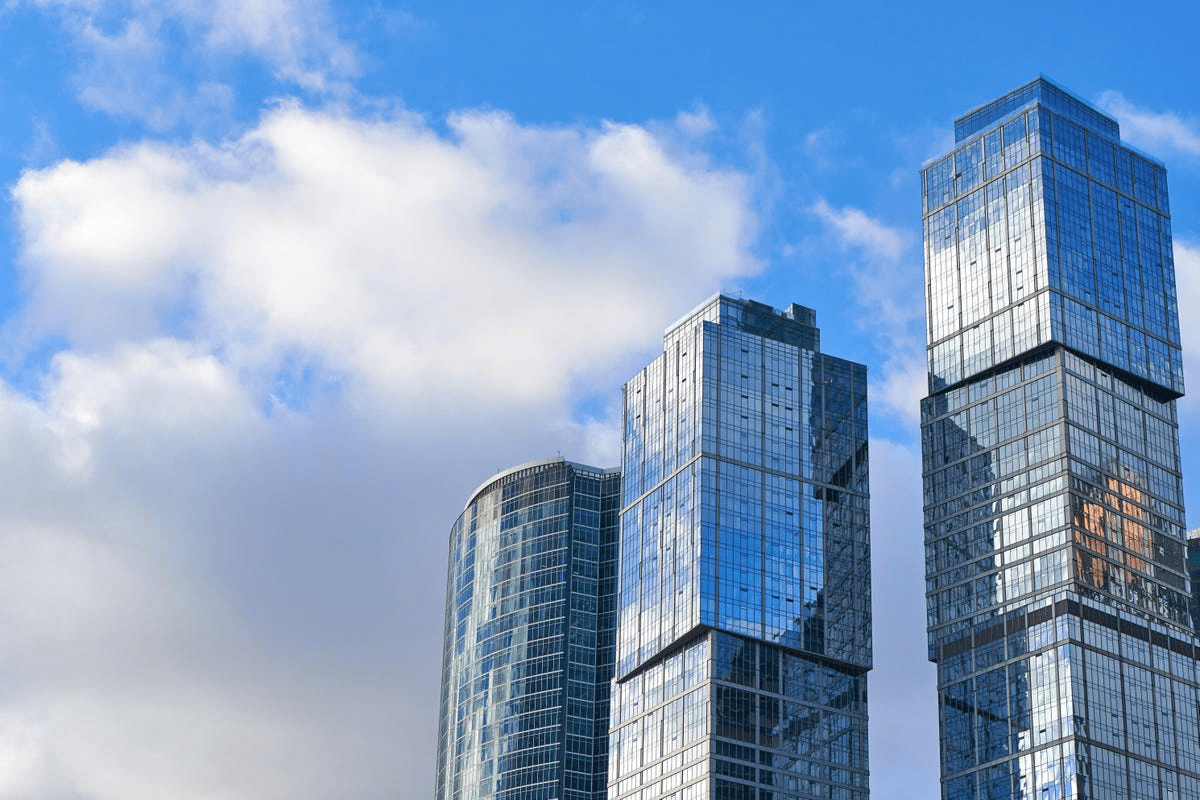 Capital City is a mixed use project which includes the 73-story Moscow Tower and its 62-story companion, Saint Petersburg Tower. High-scale apartments fill the middle and upper segments of the 62 and 73-story twin towers of Capital City. The lower portions of the buildings house office space and a retail center, in addition to a full spa and numerous restaurants, bars and cafés. KONE installed 50 elevators which include 4 double decked elevators and also 6 escalators. The elevators have a maximum speed of 7m/s.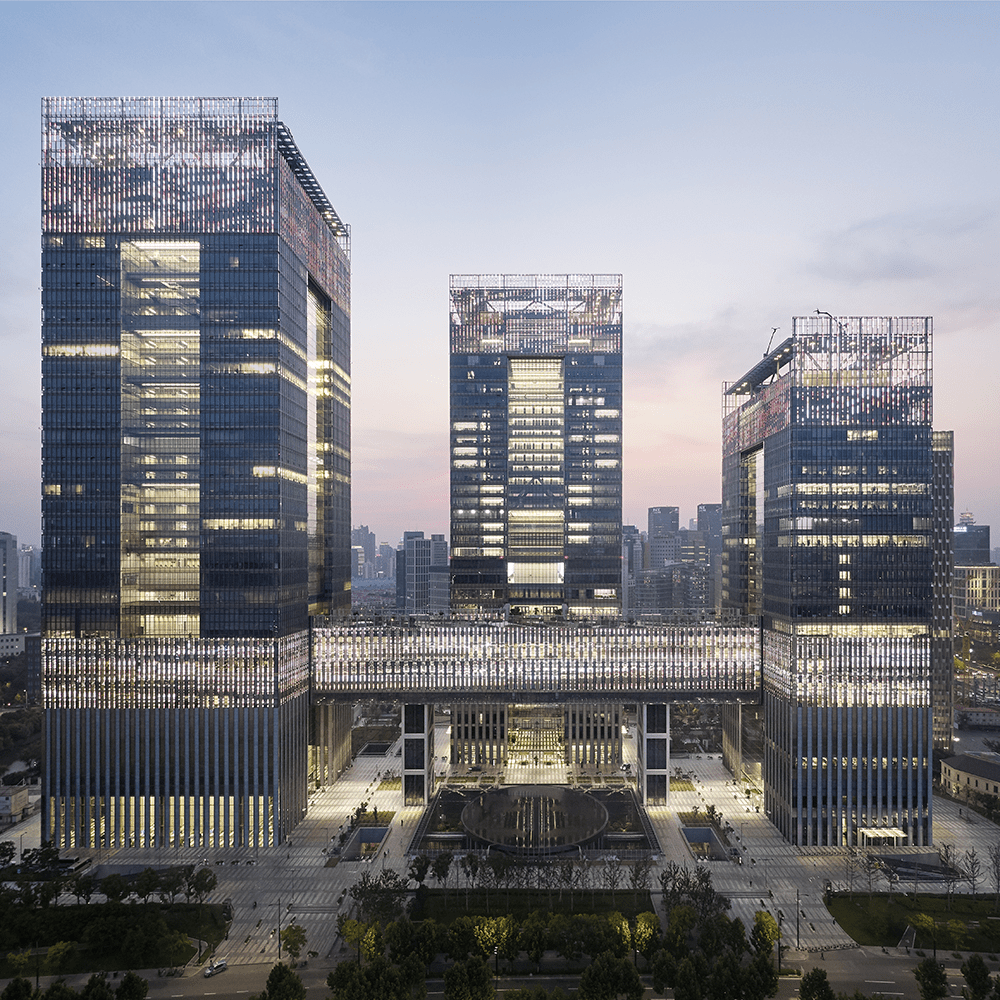 Shanghai IFC is a striking complex of three ultra-modern buildings, the tallest of which measures 260 meters. This mixed-use commercial development hosts offices, two high-end hotels and one of the most exclusive shopping malls in the city. The towers are 50, 48 and 23 floors respectively and include 103 KONE elevators out of which 4 are customized high speed double decked elevators.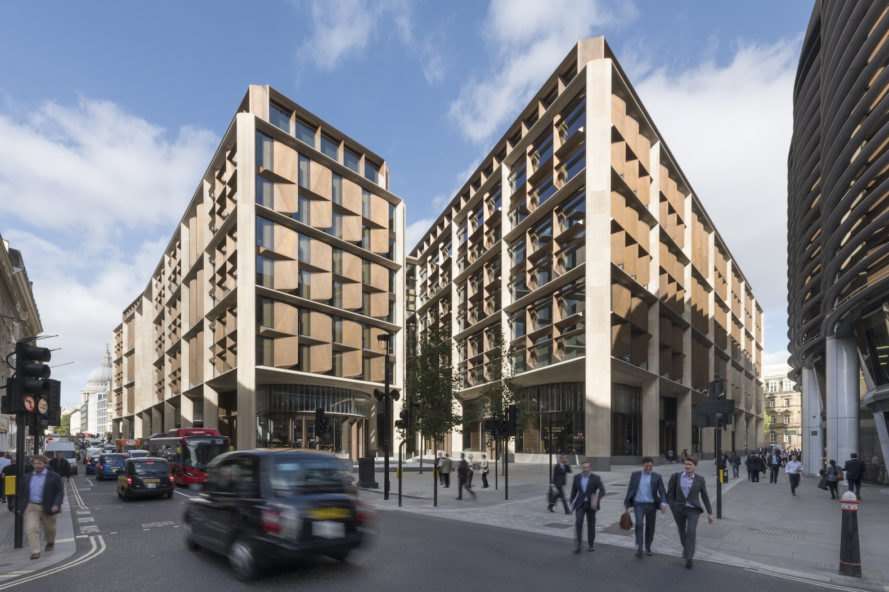 Bloomberg Headquarters, UK
Bloomberg's new European headquarters occupies 3.2 acres; an entire city block in the heart of historic London. Though the building is only 9 floors, the floor area spans 1.1 million ft² (102,000 m²). The project is a symbol of green efficiency with a BREEAM sustainability assessment score of 98.5%. KONE has installed 34 elevators which include 18 unique scenic observation glass elevators. The elevator cars are constructed entirely from glass, with no essential equipment visible from the outside or the inside.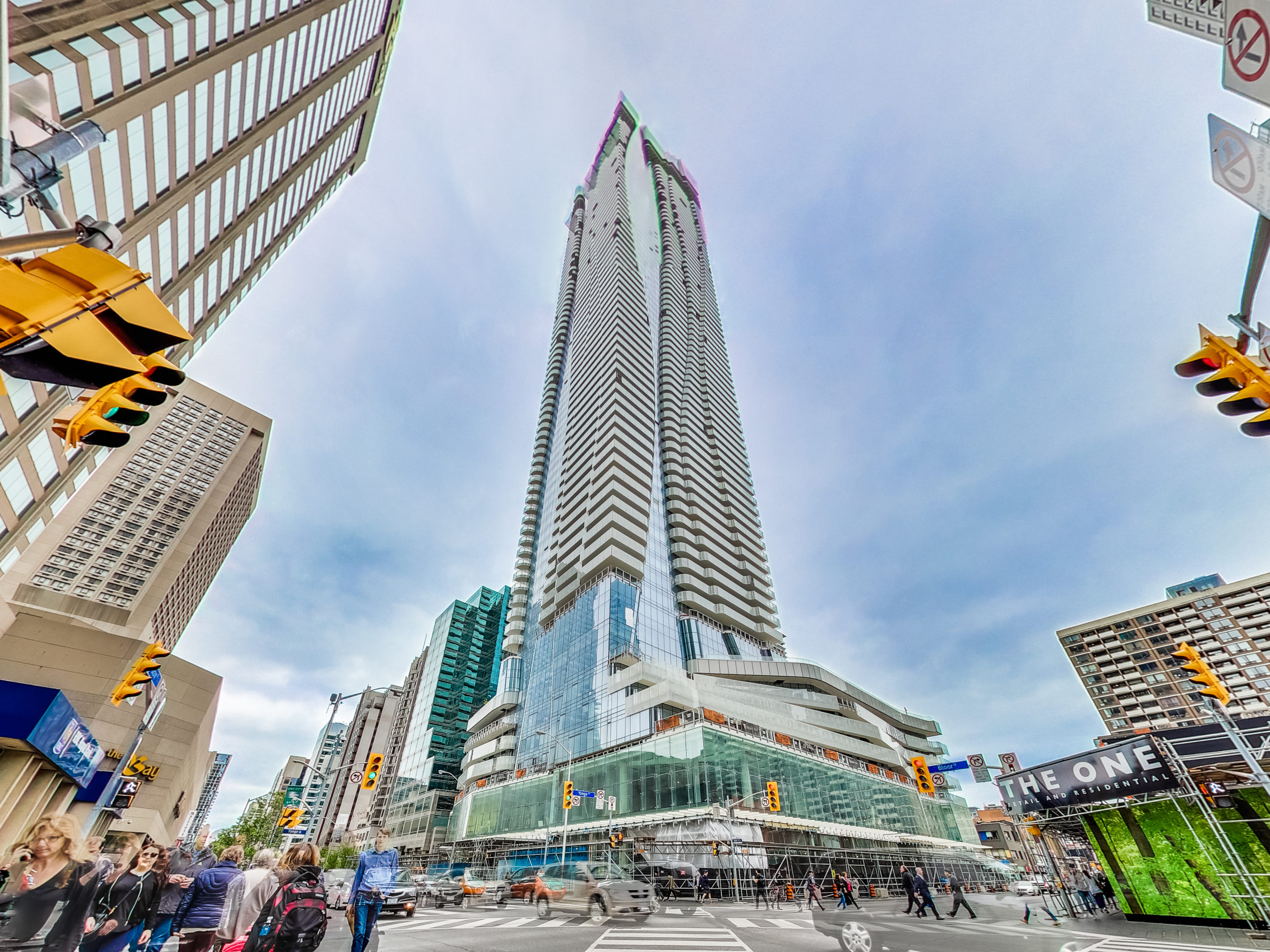 The 75-story condominium tower, One Bloor East, in downtown Toronto rises from one of the best-knows intersections in Canada. To meet its demanding construction schedule, the innovative KONE JumpLift solution was used to accelerate construction work and enhance safety at its construction site. The 257m tall building is equipped with 11 elevators and 2 escalators.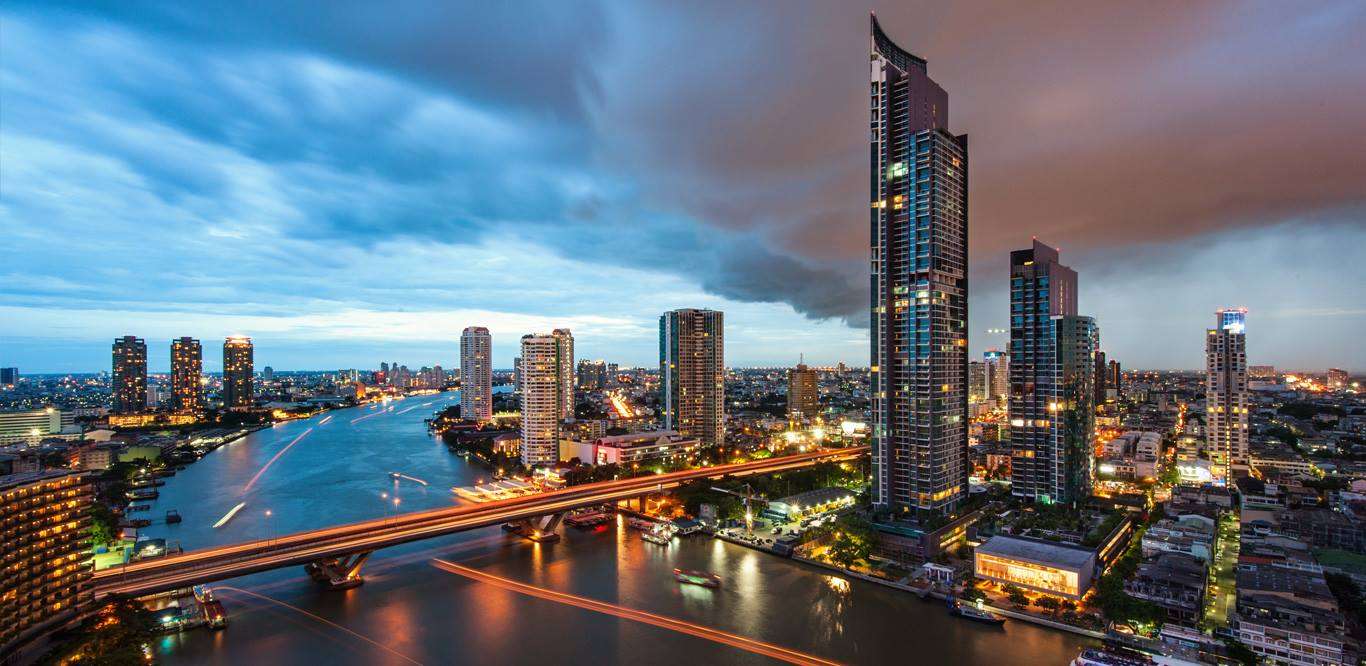 Standing at 252 meters, the River South Tower is one of Bangkok's tallest structures. It's "little sister", The River North Tower, rises to 150 meters. At 71 floors and 41 floors, KONE has installed 15 high speed elevators for the residential complex. Facilities include a wide range of services, from entertainment and dining in the podium, to fitness centers, rooftop gardens etc.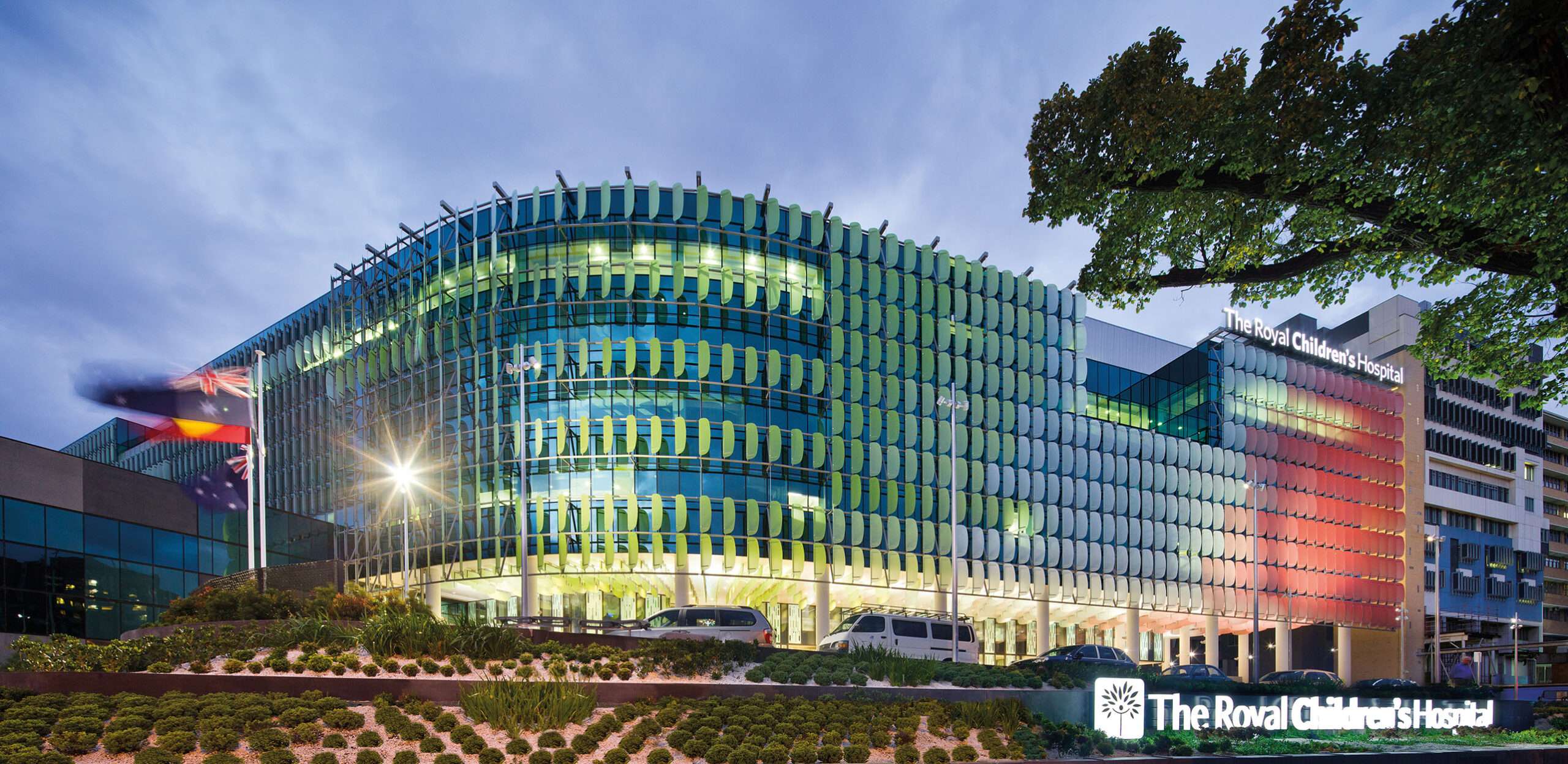 Royal Children's Hospital Melbourne, Australia
The new RCH is Victoria's largest medical complex, featuring 85 percent single inpatient rooms, an integrated education center, and twice the research space as the old hospital it replaced. KONE was chosen as a key equipment supplier for its ability to meet the requirements of the design specifications and its high-level focus on eco-efficiency. KONE's 29 elevators feature regenerative KONE EcoDisc® technology.
Seattle International Airport
Denver International Airport
San Francisco International Airport
Los Angeles International Airport
McCarran International Airport
Albuquerque International Airport
Miami International Airport
Atlanta International Airport
Chicago O'Hare International Airport
Montreal Trudeau International Airport
Heathrow London International Airport
Gatwick Airport
Oslo International Airport
Schiphol Airport
Frankfurt Airport
Vienna International Airport
Helsinki-Vantaa Airport
Pulkovo Airport
Sheremetyevo Airport
Sochi Airport
Beijing International Airport
Shanghai International Airport
Shenzen International Airport
Guiyang International Airport
Kunming International Airport
Suvarnabhumi Bangkok International Airport
Bahrain International Airport
Muscat International Airport
Queen Alia International Airport
New Hurghada International Airport
Larnaca International Airport
Milas Bodrum International Airport.
King Abdul Aziz Jeddah International Airport
London Heathrow International Airport, United Kingdom
Heathrow can handle 90 million passengers a year,  30 million of them through the new terminal. KONE has installed 121 elevators, 169 escalators and 24 autowalks in the new Terminal 5 of the airport. Terminal 2 is also fitted with KONE elevators, escalators and autowalks.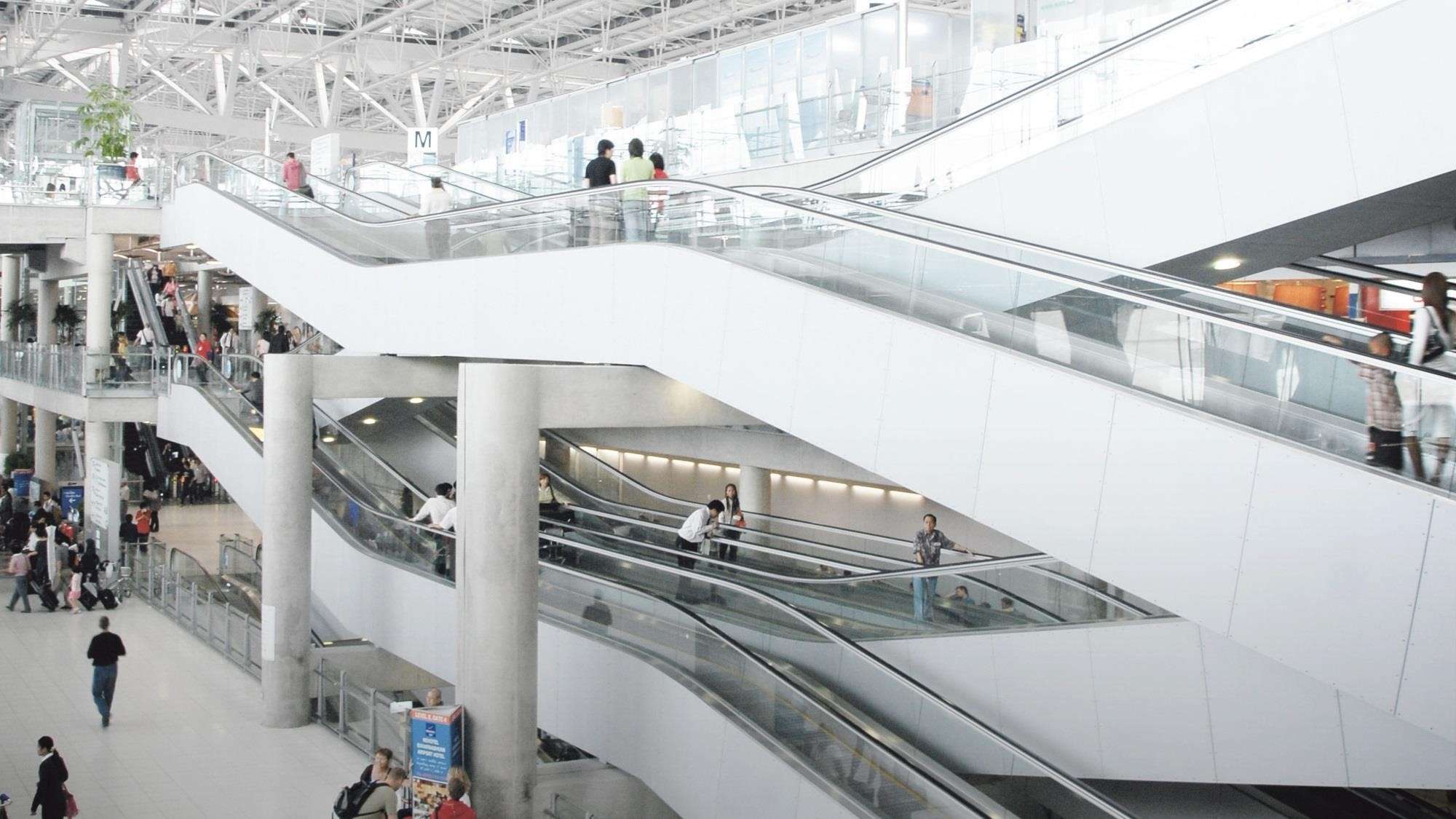 Suvarnabhumi Airport, Bangkok, Thailand
Suvarnabhumi Airport is Thailand's biggest infrastructural endeavour ever. The airport has the world's tallest free-standing control tower and the world's fourth largest single-building airport terminal, having handled 53 million passengers in 2012. KONE has installed 187 elevators and 24 autowalks at the airport.
King Abdul Aziz Jeddah International Airport, Saudi Arabia
KONE has fulfilled the high safety expectations of the project and recorded a rapid delivery of all equipment to the project to ensure timelines were met. KONE has installed a staggering 269 elevators and 271 escalators for the airport.
New York
Toronto
Seattle
San Diego
Boston
London Underground
Crossrail
ProRail
StorStockholms Lokaltrafik
SZDC, Czech Rep.
Deutsche Bahn
Berlin Central Station
Helsinki Metro
Dworzec Łódź Fabryczna
Westbahnhof
Metro Københavns
Delhi Metro
Sydney Trains
Singapore
Bangkok Mass Transit
Beijing
Shanghai
Chongqing
Nanjing
Nanning
Shenzhen
Wuhan
Wuxi
Suzhou
Harbin
Hong Kong
Taipei
Kaohsiung
London Underground's prestigious Jubilee Line Extension covers 16 km and serves 11 stations, and was one of the U.K.'s most enterprising and challenging civil engineering projects of the 20th century. KONE installed 34 elevators, 118 escalators and 2 autowalks for this world famous metro system.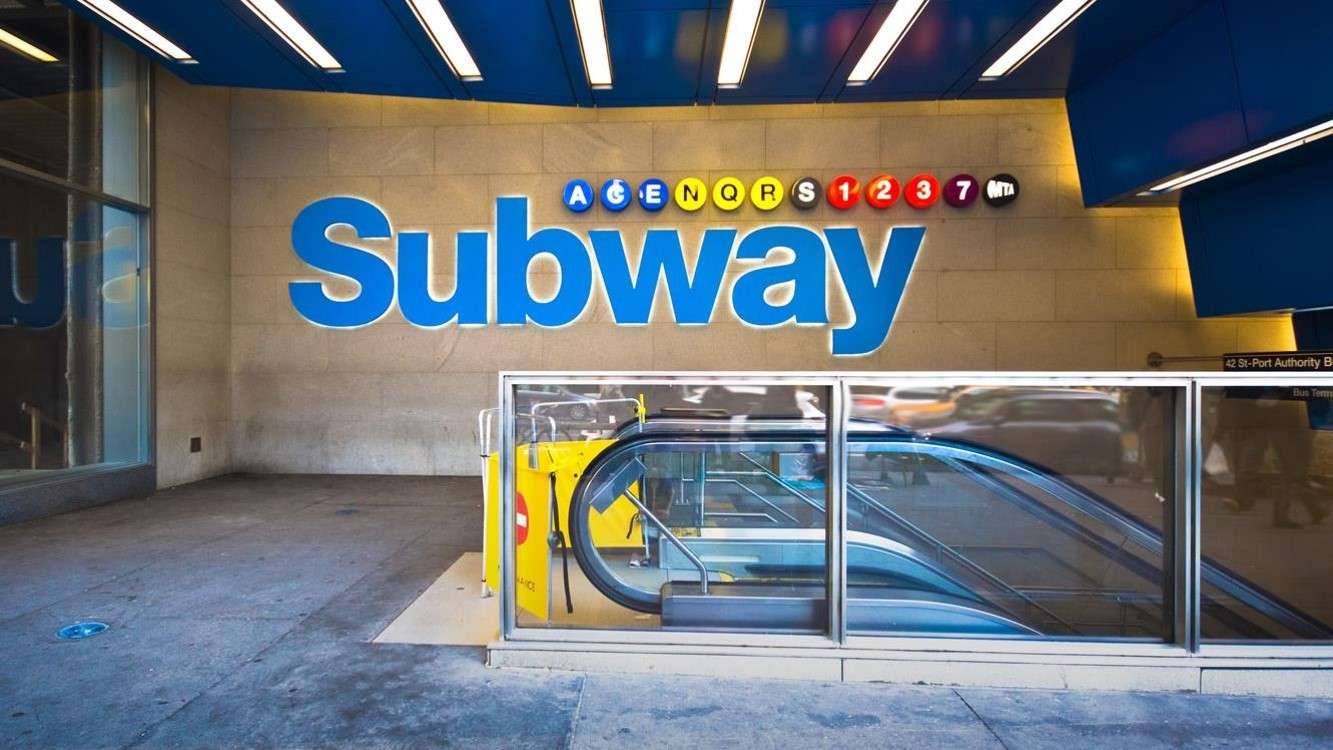 Another famous metro system with KONE equipment. The New York City subway is the world's largest public transportation system, measured by the number of stations and lines. KONE has installed 107 escalators with another proposed 300 units in coming years.
Beijing-Shanghai Express Railway, China
26 stations, transporting over 220,000 passengers per day. Technical expertise offers reliable solutions in remote areas. Preventive maintenance solutions and 24/7 maintenance service. KONE has installed 342 escalators for this transit project.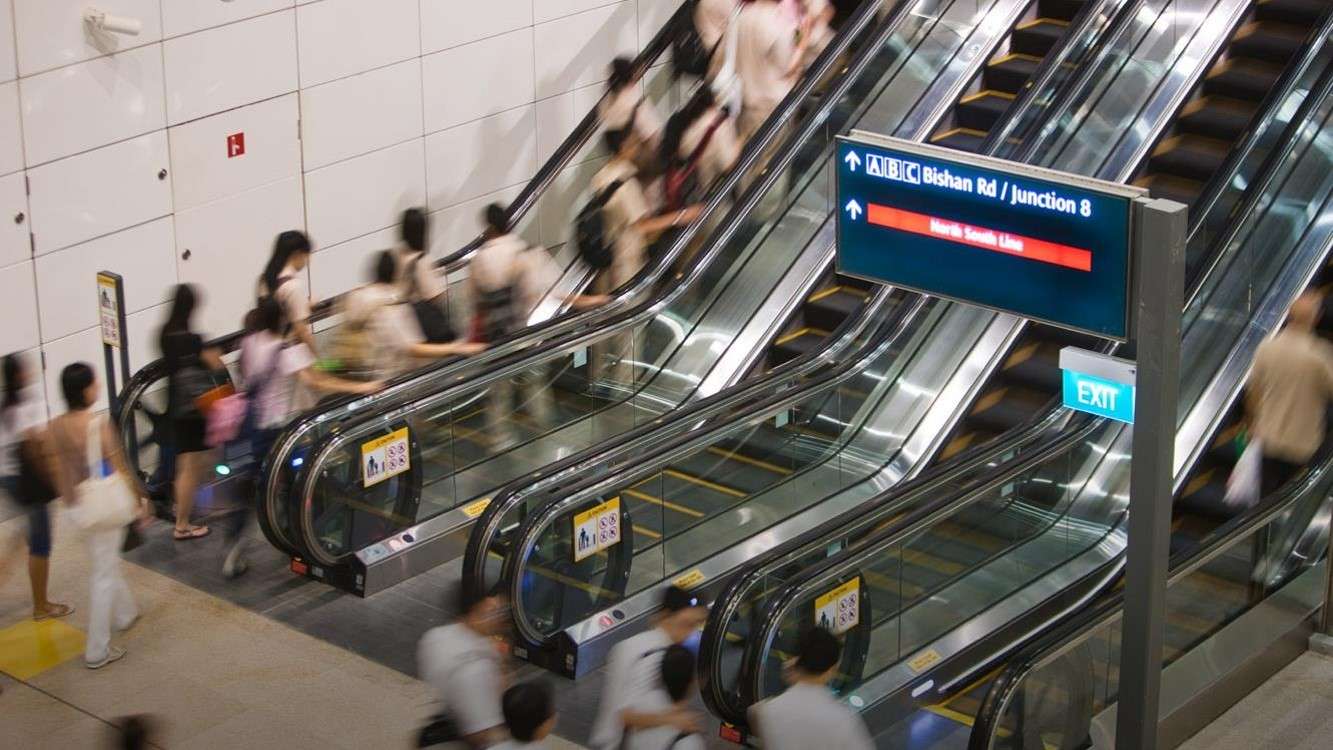 Singapore Metro, Singapore
Singapore Circle Line order consisting of 29 metro stations, is one of the biggest escalator installation projects by KONE. The project led KONE to develop a whole new way of working on a global scale. KONE has installed 248 escalators and 2
autowalks for this project.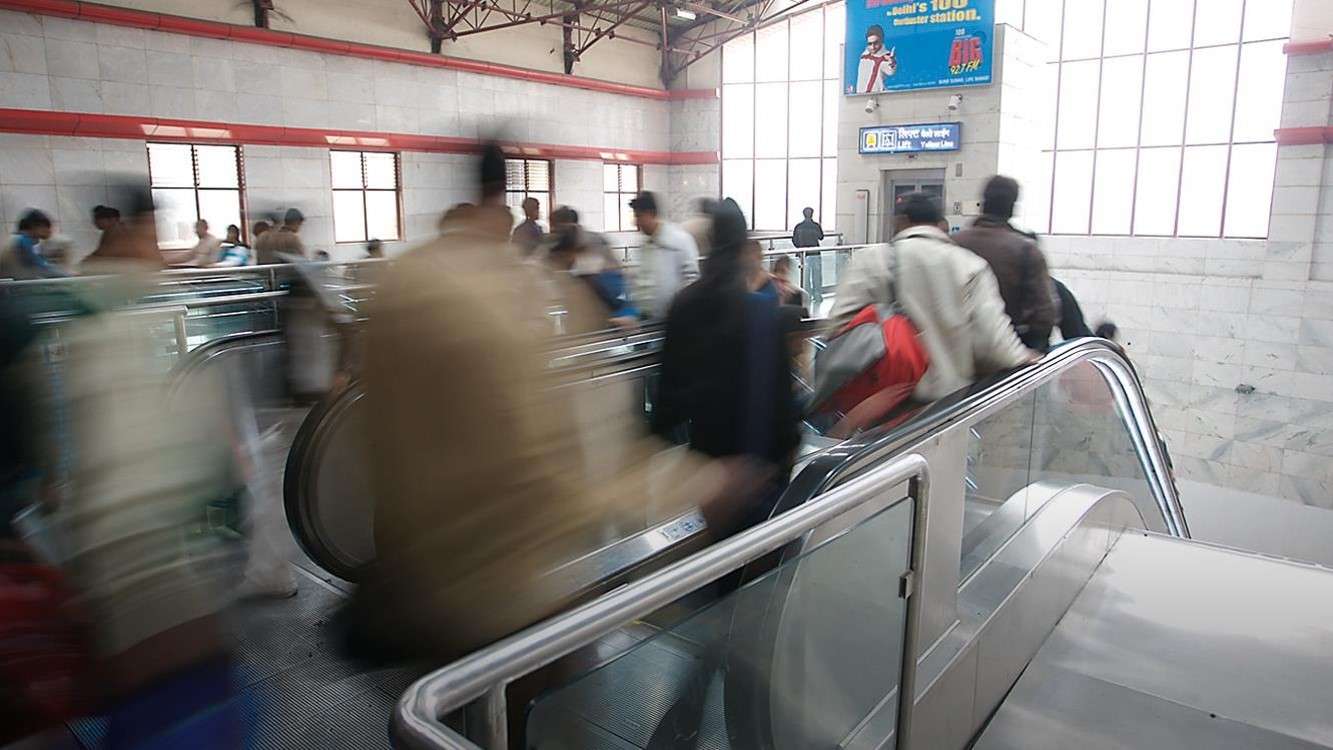 When fully operational, the Delhi metro will extend over 100 km and be integrated with other means of transport through the city. KONE has installed 357 elevators and 71 escalators for the metro.
In preparation for the football world cup, this large undertaking was given to KONE to install 188 elevators, 271 escalators and 96 autowalks to transport tourists and residents around the city.
How can we help you? Please fill in the form and we'll contact you as soon as possible.